Logo Creation and Branding for Rising Phoenix Services
Overview
An IT consulting company in the Delaware area that serves small and medium size national and international businesses has asked for a new logo and branding assistance to solidify the company image.
Client Goals
The goal is to solidify the brand and make it sand out from its competitors. The client wants the logo to represent a phoenix and for the colors to be bright and energizing.
Deliverables
Logo
Business card
Software
Adobe Illustrator
The research I did on the technology industry led me to focus on a more abstract design for Rising Phoenix Services logo. Colors in the industry favor cooler colors but lack the energy effect that the client asked for so I focused on colors that embodied heat and are not only energizing but represent a phoenix. I chose the color orange as the main color for the brand because it is a good representation of fire and of resilience.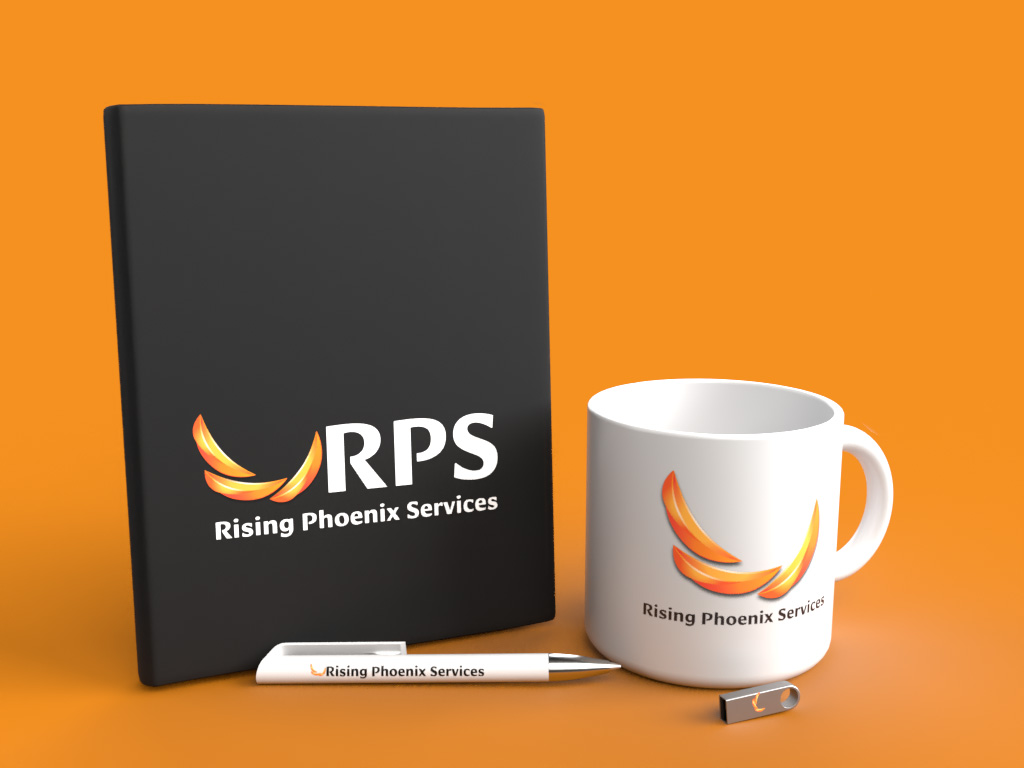 The design is three feathers with highlights that line up to form a wing. They are created with a monochromatic palette. The client and I agreed that a drop shadow would elevate the design so it was added to most variations of the logo but should be avoided on some prints because it can look smudged.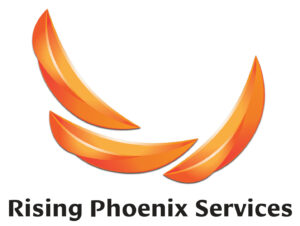 The word mark of the logo is made of Cora Bold. This legible san serif font works well on screen and in print. It can easily be sized with minimal distortion. It is readily available and can be hosted on my clients server if he chooses to use the font on his webpage.
For the logo I customized the capital letter P for Rising Phoenix Services so that it is similar to the capital R of the font. The R has a natural space below the bowl (circular opening) of the R.
The front of my clients business card is all black and uses the white horizontal logo. It is simple and sophisticated. The back has room for all the important information and hosts one of the verticle logos.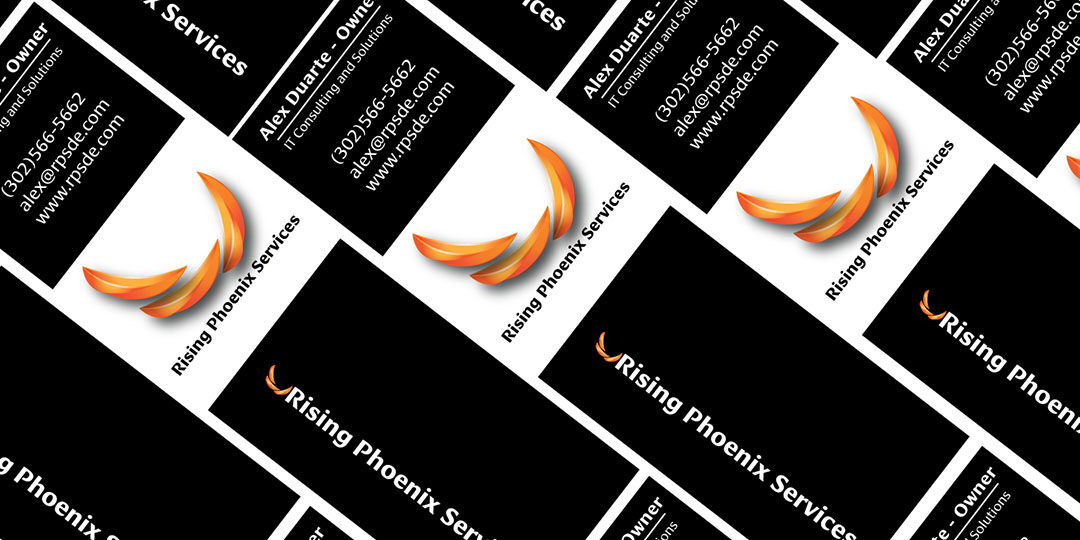 Creating the perfect logo and branding for your business (or personal branding) is one of the most important factors in building a successful business (or career).  If you are in my logo and brand services click the button below to fill out my contact form. You can also find out more information about me and what services I offer with these links.